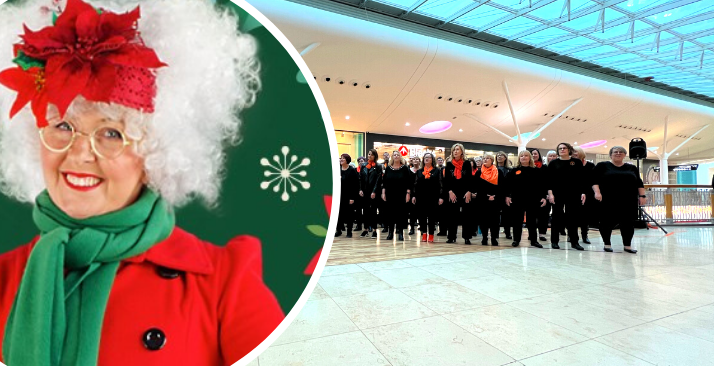 Since the COVID-19 pandemic hit, as a local community choir, we've had to operate a bit differently. Whether it's online rehearsals, outdoor rehearsals, distanced rehearsals, freeeeezing cold rehearsals… but no performing! We were so happy once the UK restrictions were eased and we were able to venture back out into the community and bring some music to the general public.
Our first performance after 1 year, 8 months & 6 days was at the wonderful Festival Place Shopping Centre in Basingstoke. We were part of their Christmas launch event and performed two sets of music for the shoppers. It was amazing to be back!
Of course we performed Christmas classics like Rockin' Around the Christmas Tree (Brenda Lee) and also songs from our current repertoire, including I'll Never Love Again (from A Star Is Born) by Lady Gaga and Bradley Cooper. From Rock to Pop, Christmas carols to Disney… we performed something for the wide range of shoppers who stopped to watch us.
It was such an amazing feeling to be back out in the community and sharing our music… it was like we'd never been away!
The team at Festival Place were so impressed that they immediately asked us to come back in December and do it all over again! You can catch us on Sunday 5th December 2021 at 12:00 and 13:15 (on the Upper Shopping Level outside Paperchase).
We're performing at a number of other Christmas events in 2021 including: Gosport Gallery's Christmas Fair, Locks Heath Shopping Village, John Lewis & Partners (Southampton), Asda (Basingstoke) and the RSPCA Christmas Fete (Fareham). You can view our gig dates below: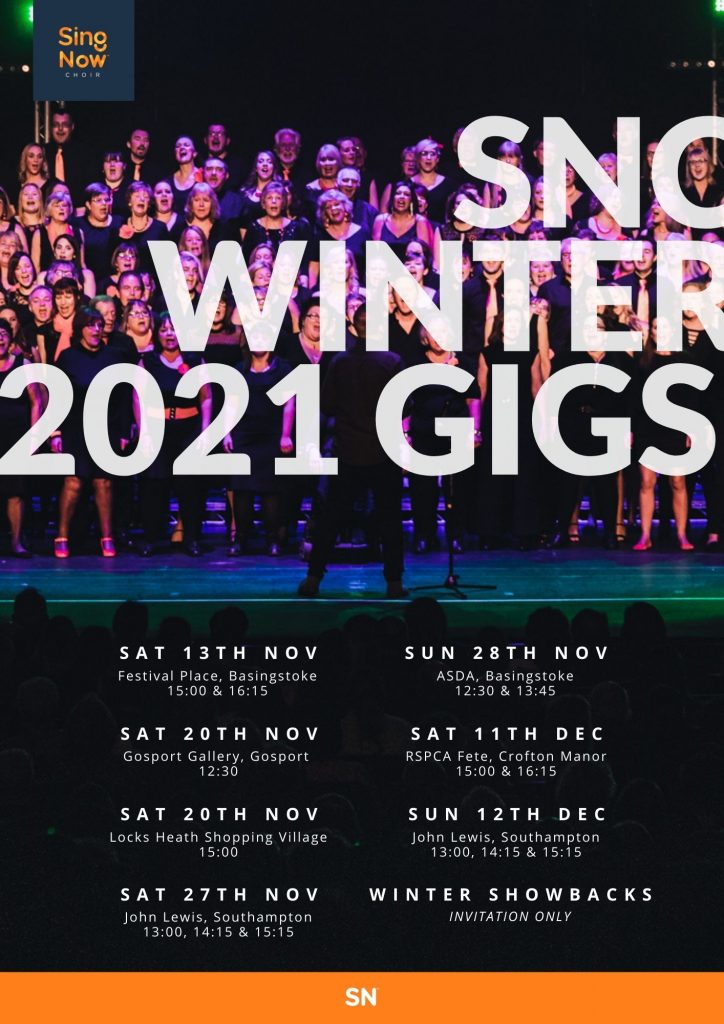 If you you'd love to be up there performing with your local community choir and feeling that buzz, come along for a free taster session and check it out, we're always on the lookout for new members – Apply here