Terms & Conditions

Updated: February 2022 Version #: 007
Application
By attending a rehearsal to become part of Sing Now Choir (free taster session) or by making payment on our website, you (the "member") are confirming that you have read and agreed to the following information in this document. You also confirm that you are medically fit to take part in all activities within Sing Now Choir*. We are an adult group, so members must be over the age of 18. It's important that members notify us of any medical conditions we need to be aware of. This is for their safety whilst at sessions and out performing. The information provided will be kept confidential.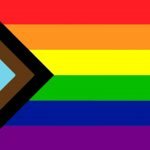 We love the Equality Act of 2010 which ensures that nobody is discriminated against because of "protected characteristics" such as race, disability, sex, gender reassignment, sexual orientation, age and religion.
Membership & Billing
Firstly, prospective members are invited to attend a free taster session with us. If an individual doesn't want to join after attending a free taster session, we don't charge a penny (after attending 1 free taster session, the individual is not permitted to another free session with Sing Now Choir). If the individual enjoys their session and decides that they'd like to join Sing Now Choir, they will either be invited to start their membership with us or may be required to join our free online waiting list** (sometimes we reach capacity in our busier choir locations). However, if there is a space available and the individual would like to join, the monthly fee is then applicable and payment must be made before attending their next session. Instructions on how to complete payment and membership registration will be communicated to prospective members after they have attended a free taster session. New members will receive their access to the Members' Area after the first payment has been received. Subsequent monthly payments will then be taken from the member's account; this recurs until membership is cancelled.
If at any point the member decides that Sing Now Choir isn't for them, but has already paid their monthly membership fee, Sing Now Choir cannot offer a refund of this payment.
In return for the monthly membership fee of £25.00***, Sing Now Choir will provide weekly rehearsals in a suitable environment (apart from the Rest Weeks outlined in point 6 of the 'Rehearsals' section below). The monthly fee is for Sing Now Choir membership, which includes access to rehearsals, performances, events, online Members' Area and our private Facebook group, it has no proportional correspondence with the rehearsals (the membership fee is taken monthly and is not calculated weekly, pro-rata.).

 

The membership fee is nice and simple: £25.00 per calendar month via automatically recurring card payments. We encourage members to talk to us first if they know there will be an issue with on-time payment at any point. If a membership fee fails to go through and becomes overdue, the system will automatically attempt to rebill the member a total of 3 times over the following 7 days. The member will be notified via email and given a link to update their billing information. Whilst their account is overdue, they are not permitted to attend any Sing Now Choir rehearsals or events. If payment is unsuccessful after the 3rd rebill attempt and the 7 day grace period comes to an end, membership is automatically cancelled. Should a member wish to continue with Sing Now Choir after this point, they must contact us within 48 hours and we will endeavour to restart the onboarding process (this will require that their billing information is updated immediately) – members will incur a £10.00 admin fee charge each time they exceed the 7 day grace period (3 times in a 12-month period will result in membership termination). We also reserve the right to charge interest at a rate of 4% above the base rate of Lloyds Commercial Banking on any late or overdue payments.
Each member will select their 'home choir location' when starting with Sing Now. Members are welcome to attend other Sing Now Choir rehearsal locations in any given week (this may help if they are unable to attend their home choir location due to work commitments), but must remember that choir members only have priority and full membership entitlements in their respective home choir locations.

 

We love seeing members as much as possible. We'll contact a member if they miss a few rehearsals on the trot, just to check everything's okay! Unfortunately though, with growing demand and waiting lists in place, we can't hold places in Sing Now Choir forever and will end the membership if the individual doesn't attend a rehearsal within 2 consecutive months (8 sessions); even if membership fees are being paid. We would much rather somebody makes full use of that space to come and sing, join us in performing and our charity work than having empty seats each week. We will notify the member of this and should they wish to return, they may be required to join a waiting list if their home choir location is operating one. In cases of prolonged illness or other exceptional circumstances, we ask that the member talks to their choir leader to discuss their membership.
For our members who may welcome new children into their family and can no longer attend rehearsals, we offer an MPAP Membership (maternity, paternity, adoption and parental). A life event like this can take some adjusting to, and also, take its toll on an individual's mental health. So, under the MPAP Membership, the individual retains full access to our Members' Area, Facebook group and may still attend social events. We will hold a member's space in the choir for up to 12 months on the MPAP Membership and they will still receive all of our regular choir updates. The monthly membership fee is reduced to £5.00 p/month. Whilst on this membership level, an individual is not permitted to attend weekly rehearsals or perform with us until the full membership fee is reinstated (this can be actioned at any point during their time away). Members should contact their leader if they wish to move over to the MPAP Membership.
At any Sing Now Choir event (social, performance or rehearsal), if we like the look/sound of any photographs or videos of any member(s), and any audio/text produced by any member(s), we are allowed to use these materials in our media, marketing or for training purposes (internally) indefinitely, even after an individual terminates their membership with us. This extends to official third party photographers or organisations who may be involved in a particular event. Material shared by members into our Sing Now Choir Facebook groups may also be used in our media, marketing or for training purposes (internally) indefinitely.
We have an unapologetic No Divas Policy… seriously! We like to have fun and believe that everybody deserves the opportunity to experience Sing Now in a welcoming, comfortable & relaxed environment. So, we may contact members after the first 3 months of their membership to check in and see how they're feeling. This is a great opportunity for us to assess the individual's continued membership. This acts as a probation period, and we may ask members to leave at this point if it's not working.
Sing Now Choir reserves the right to decline/end membership at any point, although, we try to avoid this!
To help our staff strike a healthy work-life balance we ask that if members need to contact the Sing Now Choir team, they do so via email. Members should not contact staff with SNC related enquiries through private social media accounts or personal mobile numbers.
Rehearsals
We create a relaxed rehearsal environment where members never feel embarrassed to make a 'mistake'. We ask that members respect each other and the choir leader. If members fall out of line with our ethos (positivity, inclusivity and no judgement), we will chat to them and this may end up in us terminating their membership. This is closely linked to our No Divas Policy (point 9 in the Membership section above) and a member may be asked to leave the choir if their behaviour becomes troublesome. If a member is asked to leave due to conduct, we cannot offer a refund of any membership payments made.
If banter arises at Sing Now, we want everyone to feel relaxed and comfortable. But, we're only human! If a member or choir leader gets it wrong and misjudges a situation, members should communicate this with the Sing Now Choir team as soon as possible. A complaint of bullying, assault, horseplay or harassment will be investigated and dealt with appropriately.
Sing Now Choir rehearsals are packed to the brim, so we ask members to be on time, this way we can guarantee everyone gets the most out of the rehearsals.
To avoid wasting paper, members are encouraged to use electronic devices to access lyrics at rehearsals. If paper copies are desired though, the cost & responsibility comes down to the member. We do not provide lyric sheet printouts.
We're aware that other choirs are really eager to find out the secret ingredients of Sing Now Choir's recipe, which is why we try to keep all the materials, harmonies and big ideas close to our chest. Members must respect this and not pass on any Sing Now Choir information or materials (songs, lyrics, access to the Members' Area, gig details) to any other groups/companies…no matter how much they offer to pay!

😉

We love to rehearse as much as we can. We broke the mould when we decided not to stick to a term-time schedule. We meet most weeks of the year, however, we occasionally break for Rest Weeks. Members can view the Rest Week dates by visiting the Members' Area. The membership fee is still applicable during months where a Rest Week falls.- Bank Holidays are the official public holidays in the UK & Ireland. We do not hold rehearsals or events on Bank Holidays. As you'd expect, we do not operate at Christmas & New Year either. Members are advised to check the Rest Weeks, published online, for our up to date schedule covering the Christmas period each year; the membership fee is still applicable through December & January.

– A member may experience fewer rehearsals than other members in alternative Sing Now Choir groups depending on when public holidays fall or if individual sessions are cancelled (more on this below). Members are welcome to attend a different Sing Now Choir location if they miss a rehearsal, provided there is space.

If a rehearsal is cancelled or delayed in starting due to what we deem extreme weather conditions and/or other circumstances out of our control (choir leader illness, unavailability, traffic), the monthly membership fee is not refundable. We reserve the right to cancel rehearsals at any time, although, we try to avoid this at all costs. If a situation arises where our choir leader or rehearsal venue is unavailable and we are given reasonable notice, we will try to reschedule the session or offer an alternative. We aim to avoid disruption to our schedule as much as possible.
Rehearsals are for Sing Now Choir members only. We wish to keep this exclusivity and therefore non-members cannot attend rehearsals (unless they have registered for a free taster session and are genuinely interested in joining). If a member requires a companion or carer they are welcomed at rehearsals, free of charge, while the normal membership applies to the disabled member.
We cannot be held responsible for any property left behind at rehearsals/events by members. If lost property is discovered by the choir leader, our policy is to leave it in a safe place at the venue for the member to arrange collection.
Members are required to log into the online Members' Area (a valid email address is required to become a member of Sing Now) at least once a week to ensure they are up to date with information; on that note, please be careful with login details, only the member is permitted to use them. All important communication is shared with members via email, we recommend that the member checks their email frequently. We may also post useful information & updates in the Sing Now Choir Members' Facebook group.
Performances & Social Events
For the member's own peace of mind, and to preserve the quality of Sing Now Choir, we ask that they attend as many rehearsals as possible. If a member's attendance is low, they're likely to struggle to know exactly what they should be doing. So, we have a performance procedure in place:
– Members need to have been with Sing Now Choir for 3 months before they can perform (this ultimately comes down to the choir leader's discretion).
– A member will be unable to perform at an event if they do not attend the rehearsal 1 week prior; low attendance, generally, may also exclude them.
– We have the right to choose who performs at any Sing Now event.
There may be occasions when Sing Now Choir is requested to perform with/provide only a selection of members. If the performance opportunity is high-profile or offers particularly special benefits to the choir and its members, we will accept the exciting opportunity. Members will then be asked to sign-up to perform and the process of choosing performers will generally be based on a first-come, first-served basis (provided we have an even spread across all harmony groups) – these are 'limited space performances'. Each gig brings with it different expectations and requirements so there may be exceptions to this process. Details of each individual gig, if required, will be communicated with members at the appropriate time.
We do our best to welcome as many members as we can at performances & social events across all choir locations. However, there may be occasions where we give priority/exclusive access to members of certain 'home choir locations' if the performance/event is local and limited in space.
If any Sing Now event is cancelled/postponed, we will share this information online (unless there are problems out of our hands, i.e internet failure). Members should check online before an event to avoid any inconvenience. We are not responsible for any costs or inconveniences experienced by the member as a result of cancelled, or last minute changes made to, rehearsals/events.
We laugh and sing so much that alcohol & drugs aren't needed for a 'high' at Sing Now Choir and so they are prohibited at rehearsals/performances. A member suspected of being under the influence will be asked to leave any Sing Now Choir event and this could lead to their membership being terminated. Occasionally we may socialise outside of choir rehearsals/performances and have alcohol at events, we ask that members take reasonable care of themselves and others who could be affected by their actions.
Risk assessments will be carried out for Sing Now events and members should speak with their choir leader if they require any additional support. We ask that members consider their personal risk whilst at Sing Now and only take on tasks that they deem safe and sensible (stacking chairs, using the kitchen area, taking stairs, etc) – We accept no responsibility for any personal injury. Hearing protection is advised for loud music events that take place over a prolonged period of time.
When Sing Now Choir has a rehearsal, social, performance or event, each member is required to make their own travel arrangements and provide their own food/drink. Members will be required to purchase their own performance costumes and/or accessories.
Cancellation
If a member decides to leave Sing Now Choir, they must notify us. If a member stops attending rehearsals but doesn't cancel their account, payments will continue to be taken each month; Sing Now Choir cannot offer a refund of these payments.
The member can cancel their membership with us at any time. There are no joining fees and no long-term financial contracts or agreements. There are 2 cancellation options: 
Email

info@singnowchoir.com

and request to cancel the membership. This will be actioned as soon as possible.
Members can access their account online through the Members' Area. Within the account settings, there is a cancellation option. Once this process has been completed, the billing cycle will end immediately.

 
We do not use Direct Debits or Standing Orders to take payments at Sing Now Choir. The payment system we use takes recurring card payments from the member. You can find out more about it by clicking here.
General Information
Please note Sing Now Choir reserves the right to update these terms and conditions at any time, members will be notified via email and will remain bound to the agreement unless they notify us and decide to opt-out.
* Anyone unsure of these requirements should email info@singnowchoir.com with enquiries.
** Individuals will be made aware that their choir location of interest is operating a waiting list before starting their free taster session. Once on the waiting list, they will receive updates and will be notified as soon as a space becomes available. There is no fee to join the waiting list.
*** The membership fee may change at any time but the member will be given notice and can end their membership before the upcoming change in fee.